Franchises With Binzruz Limited
---
About Binzruz Limited:
Formed in 2013, covering Teesside & North Yorkshire, Binzruz offered domestic & commercial bin cleaning before branching out in 2017 into exterior cleaning with partner company DrivezRuz Created and operated by Binzruz Limited Director Ryan Leslie.
2018 offered further expansion and goals after several years of Research & Testing when the Binzruz Aquatek range was created, a trailer set up designed based on other models out there focusing on what could be better and created the very popular Aquatek range.
Nobody could anticipate the success of the Aquatek range, breaking records of most machines sold in 1year of sales, year 2 increased the sale record by a further 25%. With all the above growing at a fast natural rate with some great marketing, Ryan believed the time to offer a ready-made formula of a business model that works had come, the new goal was to offer the driven entrepreneurs out there a chance to join the growing Binzruz name, drive it to the next level whilst earning a very healthy income.
Whilst many asked "why now?" The simple reason was that it's taken years of experience, thousands of pounds lost to establish what works, and what doesn't. In addition we felt the time to grow franchises was when we offered something unique, which we now do with the Binzruz Aquatek range which is recognised by the NAWBW & many countries worldwide, with this considered, 2020 was to be the year of new chapters.
When creating the Aquatek range Ryan's goal was clear, 'To create a machine that offers the best value for money, simple, effective, that gives buyers on a lesser budget an opportunity to enter the industry' that's where we believe the gap in the market was. The franchise goal is very similar, we don't want to tie people into long contracts at unaffordable rates, we want to work with driven individuals at affordable monthly fees who want to join a recognised brand and drive the name to the next level, hence why our fees are over 40% cheaper than most other franchises, offering even that little bit more.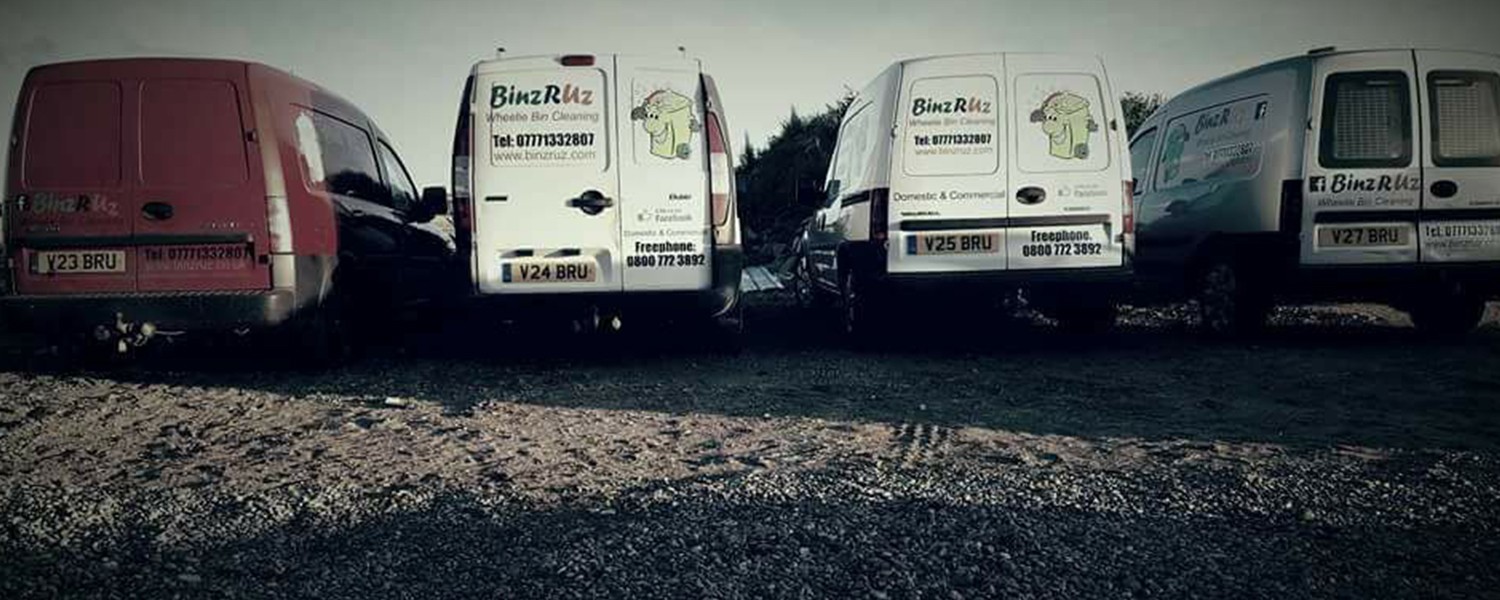 Picture above from 2015 (2 years after launching Binzruz Limited)
What should I expect from a Binzruz Franchise package?
– Expect to work in all weather, rain/shine 12 months of the year.
– Work Monday to Friday (Options to add weekends at franchises discretion to increase income).
– Manual labour, bin cleaning requires someone reasonably fit, there is a lot of walking some days.
– Expect a healthy income (see Chart).
– Expect to see & be part of the Binzruz name as it reaches new heights year upon year.
– Expect to feel part of the brand, not just a figure, relationships with staff and customers/Franchisees are and will always be our focus.
– Expect to see potential to expand into other cleaning fields as have we here.
– Expect NO hidden costs, no rise in percentages, what you earn on top of your fees belong to you, the incentive to grow is there for you.
– Rest assured our franchise fee is up to 50% cheaper than any other, and our monthly fees are 30 % less each month
| | | | | |
| --- | --- | --- | --- | --- |
| Cleans Per Day | Average Cost Per Bin | Daily Income | Weekly Income | Annual Income |
| 50 | £3.50 | £175 | £875 | £45,500 |
| 75 | £3.50 | £262.50 | £1,312.50 | £68,250 |
| 100 | £3.50 | £350 | £1,750 | £91,000 |
| 125 | £3.50 | £437.50 | £2,187.50 | £113,750 |
| 150 | £3.50 | £525 | £2,525.40 | £136,500 |
(All first cleans/One offs here are charged at £7)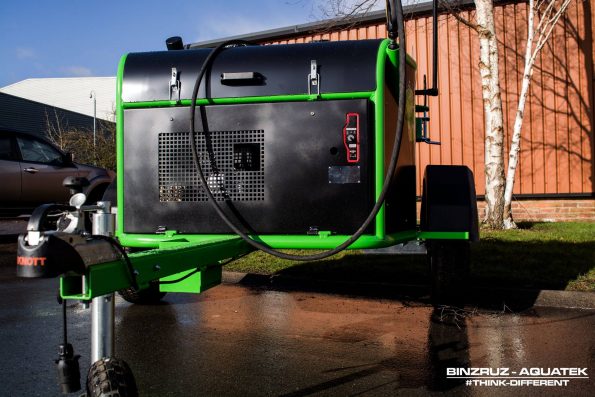 What will a franchise cost me?
5 Year Contract
– £17,999 upfront fee
– £500 per month Maintenance (payable on 1st of each month)
(No Hidden costs)
3 Year Contract
– £25,999 upfront fee
– £525 per month Maintenance (payable on 1st of each month)
(No Hidden costs)
T&C's
– Software & Customer base is the property of Binzruz Limited and available to Franchisees only whilst in contract.
– Freephone number & Facebook/Website is property of Binzruz Limited and available to Franchisees only whilst in contract.
– After initial contract term Binzruz Aquatek Machine is 100% Property of the franchisee.
– Renewal of contract after initial contracts complete have no upfront cost and monthly fee will reduce by 10% (one reduction only)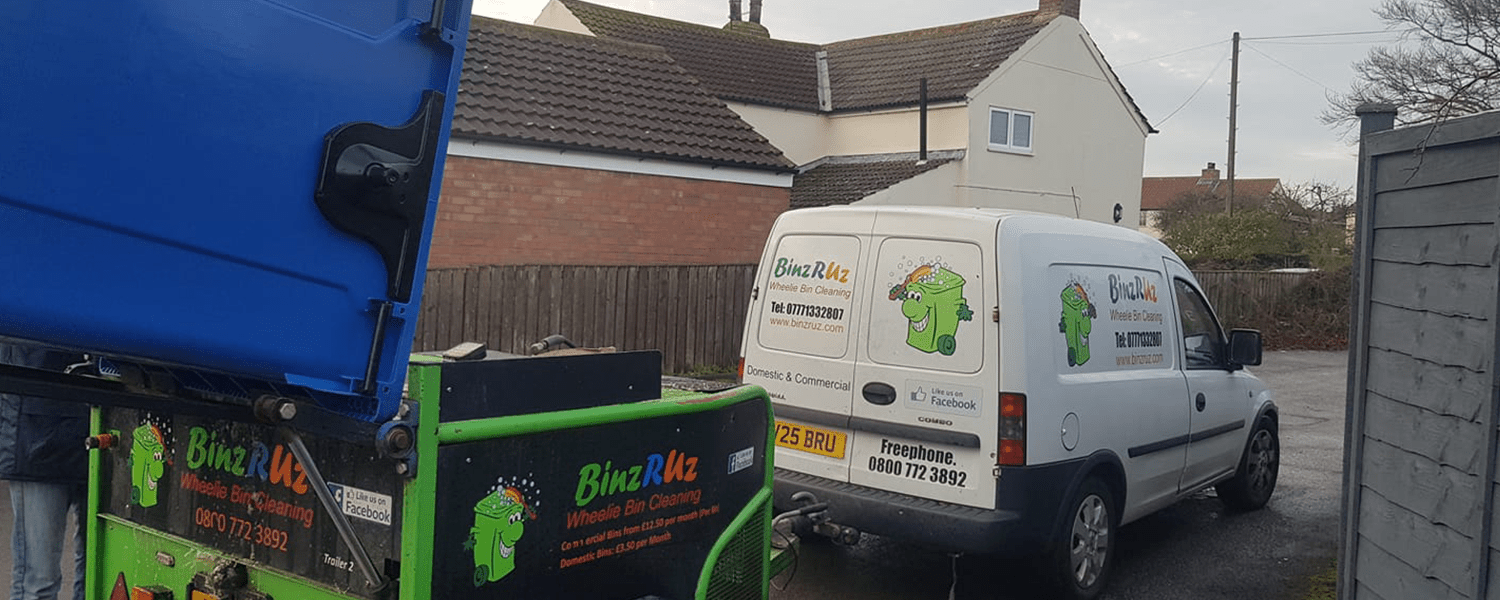 Early Termination Clause
– (First contract term) For Franchisees to terminate contract early, 75% of remaining monthly fees must be paid with the return of the Binzruz Aquatek machine
– Any early termination after initial term will result in 100% of remaining fees to be paid in order to cancel contract early
What is needed from me to Purchase a Binzruz Franchise?
– Reliable White van (Binzruz ltd will put all decals on the van).
– Hard work, reliability, commitment and honesty.
– The desire to be successful and grow the Binzruz brand.
– The ability to work in all weathers.
– Great organisation/customer service skills.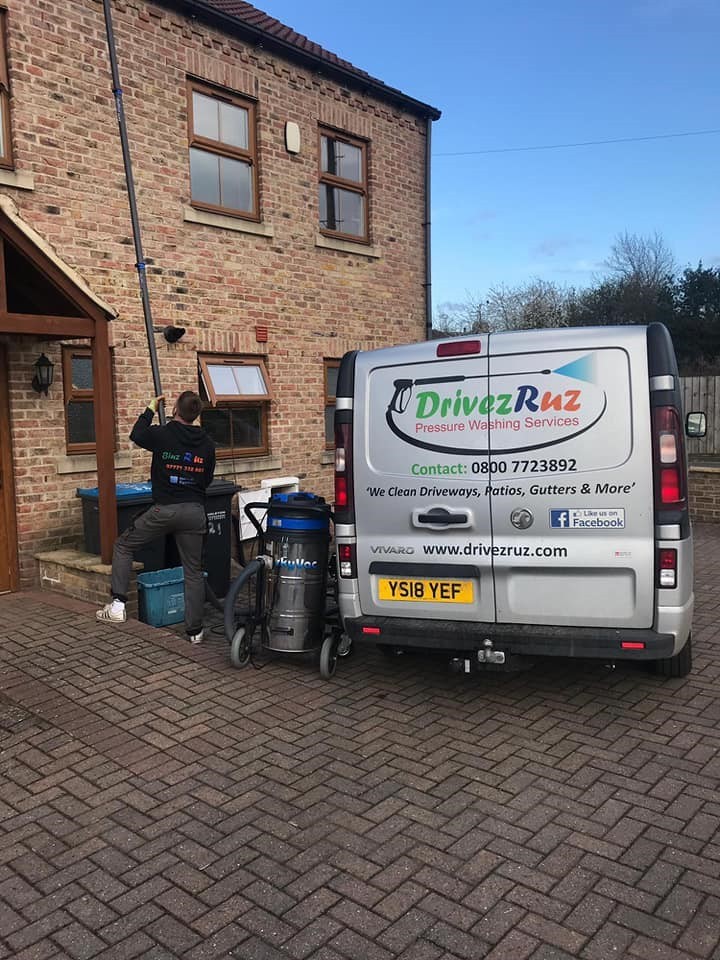 What do I get with Binzruz limited Franchise?
– Binzruz Aquatek MK2 (capable of 2 x domestic bins or 1 x commercial bin at a time)
– 10,000 'We cleaned your bin' cards
– 10,000 Leaflets
– Uniform (3 x hoodies or sweatshirts), 3 x polo shirts, 3 x trousers, 1 x Rain Jacket, 1 x
Winter coat, 1 x Work boots
– Social media: (Maintained within monthly maintenance fee) (Facebook page) &
Website designed and maintained by Binzruz Ltd (Website allows bookings,
feedback, payments and more)
– Freephone number (With optional extensions/divert) (Maintained within
monthly maintenance fee)
– 1 x service included each year on your BinzRuz Aquatek Machine
– 50% Off monthly fee in December only (No fees payable until month 4)
– 2 Days of training, re. Machine maintenance & operation, Bin cleaning method training, software training, general Q&A support over the 2 days by Binzruz Ltd director Ryan Leslie
– Software (Maintained within monthly maintenance fee) – which offers customer database/Monthly reports of  income/expenses etc
– Decals fitted to your van ( Franchisee must have own white van to operate)
– 15% off the Aquatek range (further machine purchases)
– £1,000 reward for successfully referring additional franchises
– £250 reward for successfully recommending Binzruz Aquatek sale.
– 25Mile radius of home address to operate franchise (further radius available at cost)
– Help & Support via Phone/Email
– Full company registration fee paid at companies house as limited company
– Discount on marketing materials, other exterior cleaning products, Binzruz Limited save up to 25% off the RRP with many companies due to large custom given to suppliers over the years.
– Entry to the NAWBW included in fees + All legal fees covered
I hope this covers any questions or worries you may have had and puts your mind at rest, Binzruz Ltd is about growing a brand, not overcharging franchisees, whilst protecting our reputation we feel that not only is our package the best value for money its open, honest, and displays the desire to want to welcome franchisees into the Binzruz Business family
profile. In the meantime please check out our Facebook pages (Binzruz Ltd wheelie bin cleaning & DrivezRuz pressure washing services), also check out our fantastic followers reviews, and notice the fun relaxed approach which customers love. Be sure to visit www.Binzruz.com and see how your website would also look.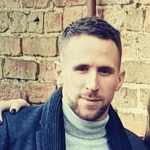 Ryan J Leslie
Company Director.